Cheap price sale automatic Rotary nespresso coffee capsule filling machine Made in China
Brief Instruction:
* one nespresso filling sealing machine can work for both Kcup and Nespresso capsules, and change mould only need 15 minutes to help you save cost to get a nespresso machine cheap price.
* The whole nespresso sealing machine is stainless steel frame; Organic glass cover (acrylic glass cover); one columns mould structure; Fixed castor and mobile pulley.
* The coffee sealer machine use Coffee servo screw filling, the filling volume of
espresso filling machine can be adjusted on Touch screen, no cup no filling,
* Automatic vacuum suck lids, No cup no Lids suck. Lids suck fault automatic stop.
* Twice Sealing, Omron temperature controller to adjust the temperature.
* Open the door, machine will stop automatic.
Main Working Process:
☆Automatic drop empty Nespresso capsule to machine
☆ Sensor to detect whether there is lack of capsule or not, if lack of capsule, will stop machine automatic.
☆ Three times Nitrogen Filling
☆ Servo motor to fill coffee while vibrating, weight around 1-10g ( can be adjust)
☆ Press coffee tightly and vacuum clean after filling.
☆Auto suck Foil Lids and put on capusle .
☆Auto detect whether the foil lids is ready by Sensor ( If no lids, machine will stop and alarm)
☆ Auto Seal lids
☆ Finished product output.
Technical Parameter:
NO.

Model

HSP-R

HSRN-1

1

Speed

Over 2100-2400Cups/hour

Over 3000-3500Cups/hour

2

Working station

1 station

1 station

3

Filling range

0-20grams

5-20grams

4

Filling accuracy

±0.1g
±0.1g

5

Voltage

280V 60HZ/3KW

280V 60HZ/3KW

6

Air pressure
gas consumption

≥0.8Mpa/0.1m²

≥0.8Mpa/0.1m²

7

Working Temperature

5-35°C

5-35°C

8

Relative humidity

≤85%

≤85%

9

Machine size

1100mm(length)X1005mm(width)X1980mm(height)

1200mm(length)X1200mm(width)X1980mm(height)

10.

weight

550kg

650kg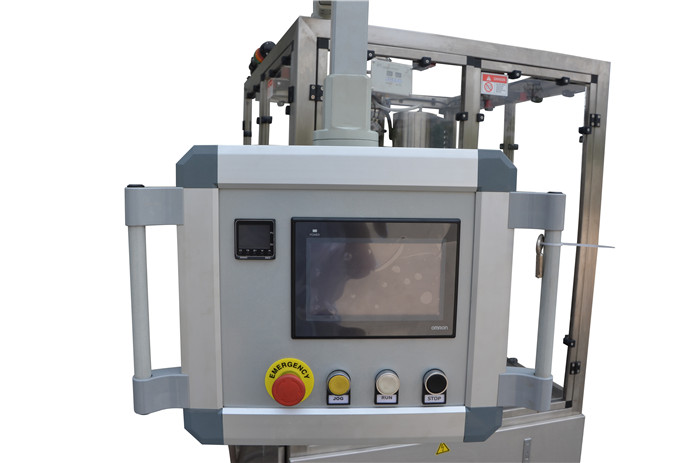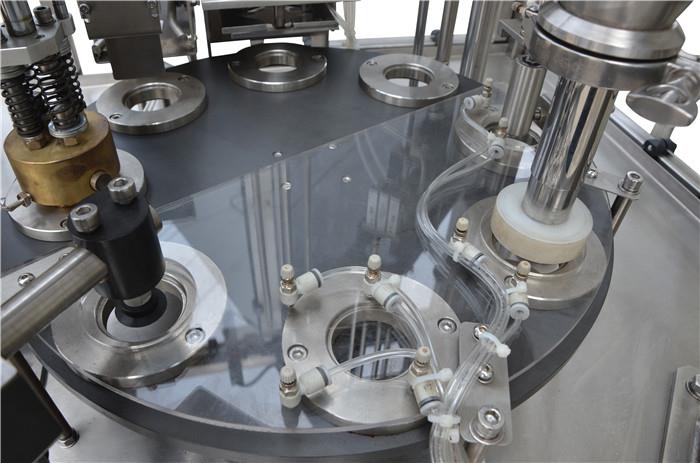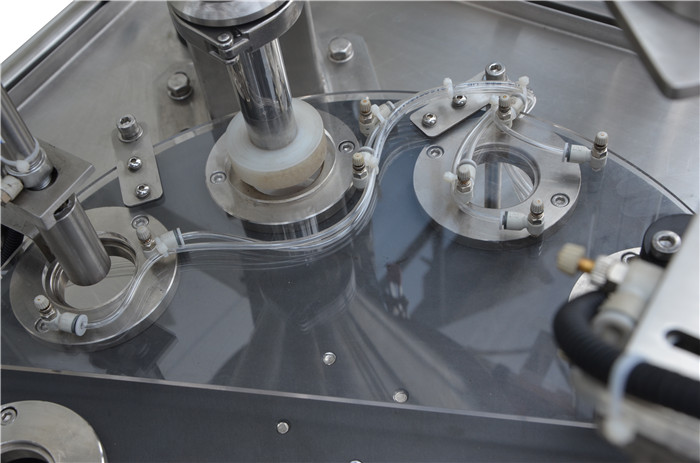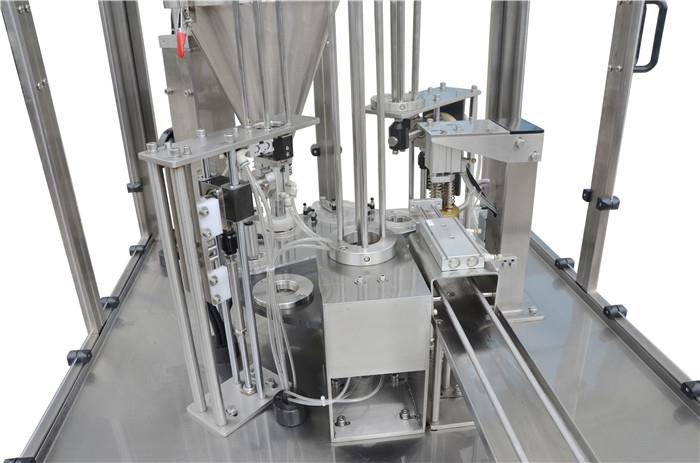 Contact US
Contact Person:Nicole
Tel:008613818903526
E-mail:hm001@hmmanufactory.com
Contact Person:Peter
Tel:+8613761145512
E-mail:hm008@hmanufactory.com
English Web:www.coffeemachinessupplier.com
Spanish Web:www.nespressomachinery.com
French Web:www.dolcegustomachine.com
If you're looking for the cheap price sale automatic rotary nespresso coffee capsule filling machine made in china, welcome to place an order with our professional manufacturers and suppliers in China. Our products on sale are competitive in price, quality and reliability.