HSP Model K-shot kcup coffee filling machine is use for Upshot capsule is the latest Version Machine, the Upshot filling and sealing machine is design specially for Upshot coffee filling machine. Its material use is better than previous machines; Components use top brand.
HSP model upshot coffee sealing machine reflect more artificial
intelligence. Touch screen operation relief worker's burden, which embody simple and
convenient. Servo driver improve the filling accuracy. Filling nitrogen many times
ensure the quality of coffee capsule package. Photoelectric detection will detect what
failure happened. Besides, if production line has no cup and lid, the machine will stop
running. It also has security device. when you open the safety door, machine will stop
automatically.
Main Working Process:
☆ Special Feeding unit for capsules
☆Automatic drop empty upshot to machine
☆Automatic detect Upshot on the machine by sensor.
☆ Servo motor to fill coffee around 5-20g ( adjustable),
* Automatic clean the edge of k-shot ( vacuum clean)
☆Automatic cutting from Roll film and sealing it.
☆ Automatic exit unit.
Technical Parameter:
| | | |
| --- | --- | --- |
| NO. | Model | HSP –serial |
| 1 | capacity | 1800-9600 Cups/hour |
| 2 | Working station | 1-8lanes |
| 3 | Filling range | 0-20grams |
| 4 | Filling accuracy | ± 0.1-0.2grams |
| 5 | Voltage | Three Phase 220V- 240V 60HZ |
| 6 | Air pressure / gas consumption | ≥0.8Mpa/0.1m² |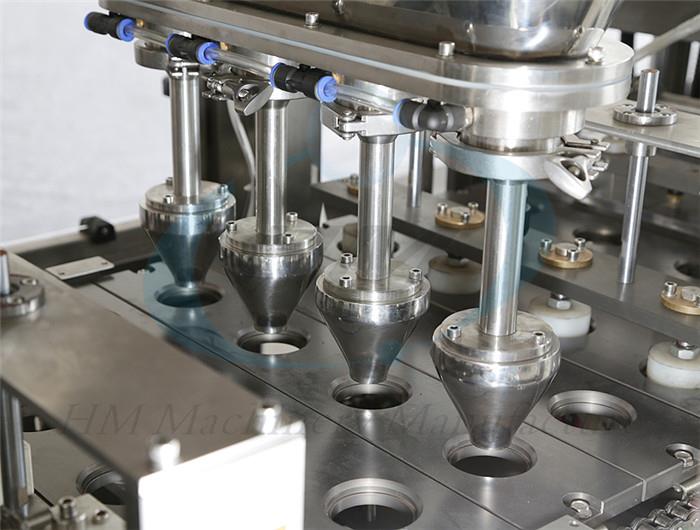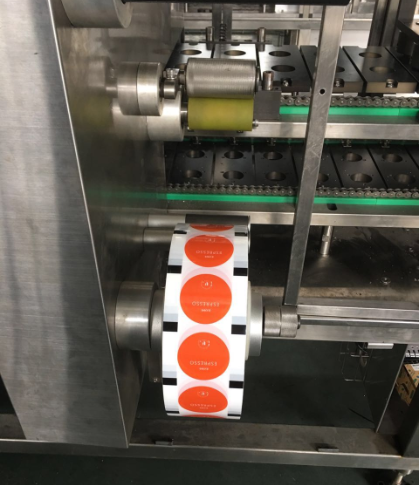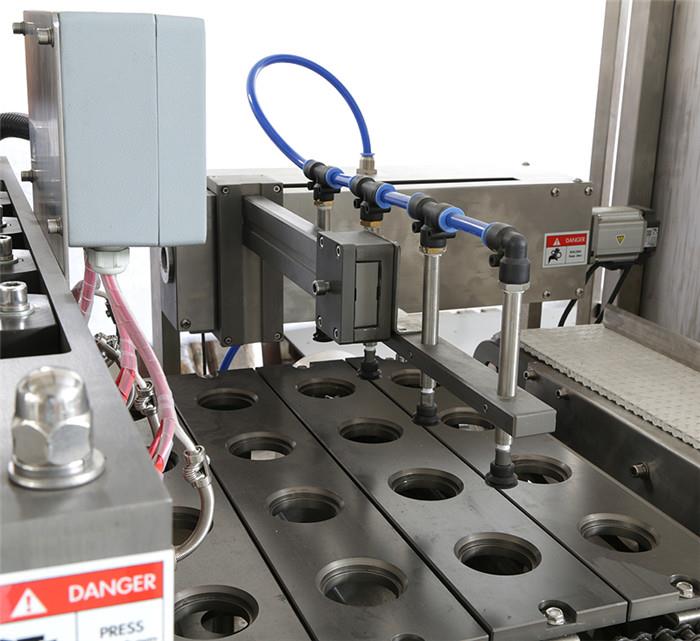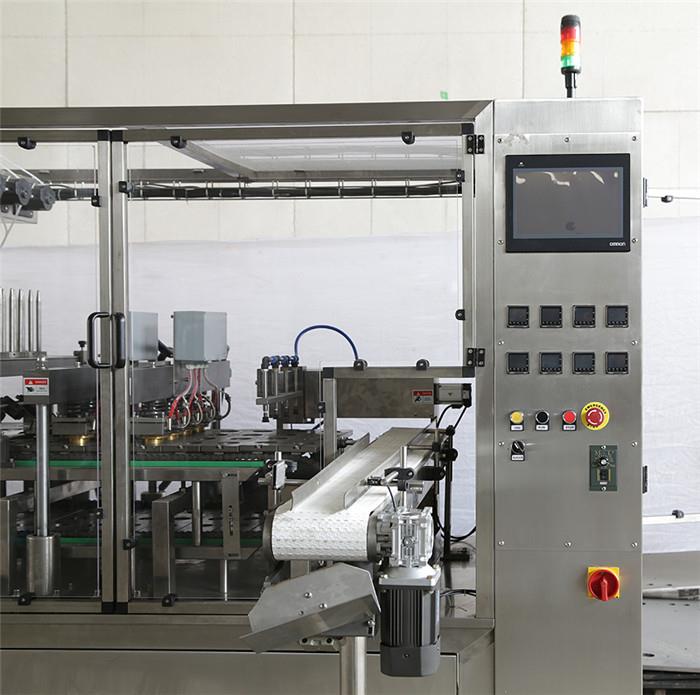 Contact US
Contact Person:Nicole
Tel:008613818903526
E-mail:hm001@hmmanufactory.com
Contact Person:Peter
Tel:+8613761145512
E-mail:hm008@hmanufactory.com
English Web:www.coffeemachinessupplier.com
Spanish Web:www.nespressomachinery.com
French Web:www.dolcegustomachine.com
Precautions for using the nespresso filling machine
1, not suitable for metal containers and metal cover, but can not put on the metal table press the start button, otherwise it will damage the machine.
2, before the power supply must be inserted into the induction aviation plug, and lock the screw.
3, the use of single-phase three-wire power cord, in order to make the operator safe, be sure to use a single-phase three-wire power outlet, the workplace must be dry ground to maintain insulation.
4. It has automatic over temperature protection function. When the internal temperature is overheated, the internal buzzer sounds "PRO MD" and the yellow indicator light is on. At this time, the power switch should be turned off and the internal cooling buzzer should be turned on. After the device stops, continue working.
5. During the working process, you should always touch the surface of the sensor head to check if it is overheated. If it is found to be hot, you should stop heating. After cooling, work again (cooling can be done without turning off the power). When the "WARMUP" green indicator light is off, please Do not press the start button to avoid false triggering. After the unit's work is completed, turn off the power switch on the panel.
6, there are high pressure, the bottom board charged, is strictly prohibited private maintenance, so as not to personal shock.
7. Before use, if there is any bare wire, you should stop using the machine. It can be used after maintenance.
8, equipment, transportation, storage, use can not be hit, heavy pressure, damp.
Looking forward to your inquiry for this nespresso pod filling machine coffee pod filling machine .