HSP-4 High Speed Coffee Filling and Sealing Machine
Brief Instruction:
HSP Model K-shot kcup coffee filling machine is use for Upshot capsule is the latest Version Machine, the Upshot filling and sealing machine is design specially for Upshot coffee filling machine. Its material use is better than previous machines; Components use top brand.
HSP model upshot coffee sealing machine reflect more artificial
intelligence. Touch screen operation relief worker's burden, which embody simple and
convenient. Servo driver improve the filling accuracy. Filling nitrogen many times
ensure the quality of coffee capsule package. Photoelectric detection will detect what
failure happened. Besides, if production line has no cup and lid, the machine will stop
running. It also has security device. when you open the safety door, machine will stop
automatically.
Main Working Process:
☆ Special Feeding unit for capsules
☆Automatic drop empty upshot to machine
☆Automatic detect Upshot on the machine by sensor.
☆ Servo motor to fill coffee around 5-20g ( adjustable),
* Automatic clean the edge of k-shot ( vacuum clean)
☆Automatic cutting from Roll film and sealing it.
☆ Automatic exit unit.
Technical Parameter:
| | | |
| --- | --- | --- |
| NO. | Model | HSP –serial |
| 1 | capacity | 1800-9600 Cups/hour |
| 2 | Working station | 1-8lanes |
| 3 | Filling range | 0-20grams |
| 4 | Filling accuracy | ± 0.1-0.2grams |
| 5 | Voltage | Three Phase 220V- 240V 60HZ |
| 6 | Air pressure / gas consumption | ≥0.8Mpa/0.1m² |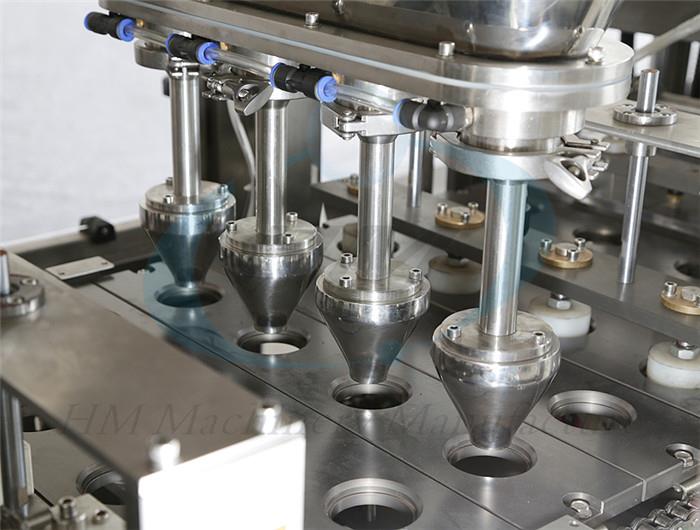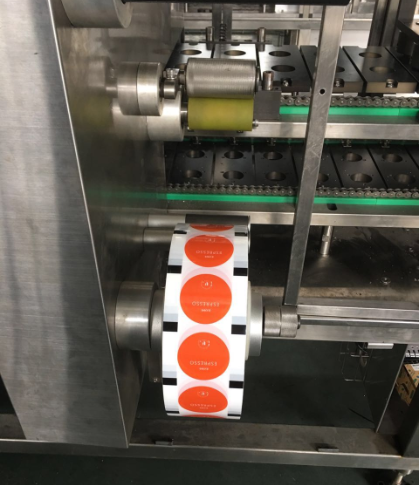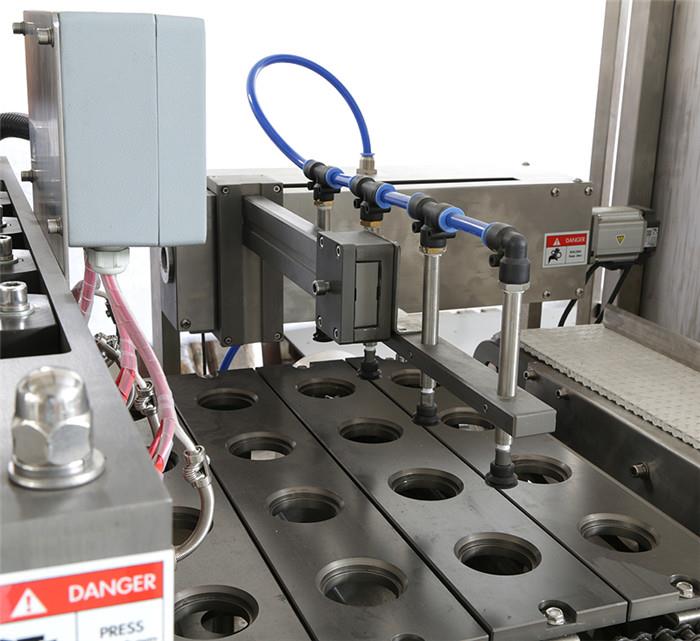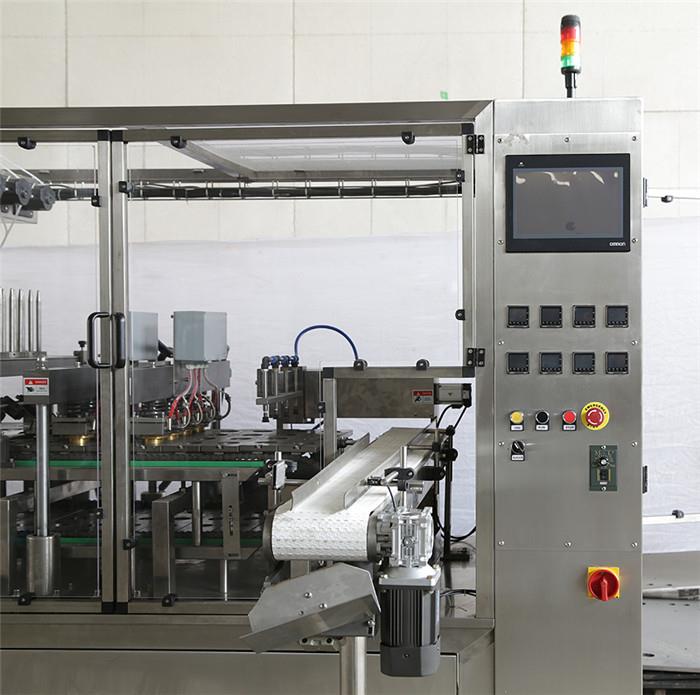 Contact US
Contact Person:Nicole
Tel:008613818903526
E-mail:hm001@hmmanufactory.com
Contact Person:Peter
Tel:+8613761145512
E-mail:hm008@hmanufactory.com
English Web:www.coffeemachinessupplier.com
Spanish Web:www.nespressomachinery.com
French Web:www.dolcegustomachine.com
Coffee Filler Operation Procedure
Since the sealing machine has entered the packaging machinery market, the level of the packaging of the product has changed greatly. Now that we are shopping, we can easily carry the goods. Some of the products that look very large can be easily removed after sealing, and not Will take up too much place, do not have to worry about midway products scattered or open. Many packaging machinery products have always been very popular among enterprises. Once the sealing machine enters the market, it begins to rely on its own strength to change the development orientation of the market. The sealing machine has a high frequency of use in the automation industry. This operating frequency brings Great benefit. It is characterized by its small size, convenience, and automation. Now the relevant industries in the country pay more attention to the safety of the sealing machine. This is due to the fact that many operators have performed erroneous maintenance on the sealing machine, which has led to frequent failure of the sealing machine during use. For the failure of the sealing machine during use, we must repair it as quickly as possible to avoid delays. When a general sealing machine needs two or more persons to perform simultaneous operations when working, the risk factor is relatively large. This is because the operator of the sealing machine is likely to cause casualties because the attention of the sealing machine operator is not concentrative and finger slipping or other accidents occur. ACCIDENT. Therefore, we generally encourage one person to operate the sealing machine. Generally, the operator only needs to focus on the operation of the sealing machine, and the action is rapid, so do not distract yourself.
Looking forward to your inquiry for this k cup maker machine coffee pod filling machine .