intelligence. Touch screen operation relief worker's burden, which embody simple and
convenient. Servo driver improve the filling accuracy. Filling nitrogen many times
ensure the quality of coffee capsule package. Photoelectric detection will detect what
failure happened. Besides, if production line has no cup and lid, the machine will stop
running. It also has security device. when you open the safety door, machine will stop
automatically.
Main Working Process:
☆ Special Feeding unit for capsules
☆Automatic drop empty upshot to machine
☆Automatic detect Upshot on the machine by sensor.
☆ Servo motor to fill coffee around 5-20g ( adjustable),
* Automatic clean the edge of k-shot ( vacuum clean)
☆Automatic cutting from Roll film and sealing it.
☆ Automatic exit unit.
Technical Parameter:
| | | |
| --- | --- | --- |
| NO. | Model | HSP –serial |
| 1 | capacity | 1800-9600 Cups/hour |
| 2 | Working station | 1-8lanes |
| 3 | Filling range | 0-20grams |
| 4 | Filling accuracy | ± 0.1-0.2grams |
| 5 | Voltage | Three Phase 220V- 240V 60HZ |
| 6 | Air pressure / gas consumption | ≥0.8Mpa/0.1m² |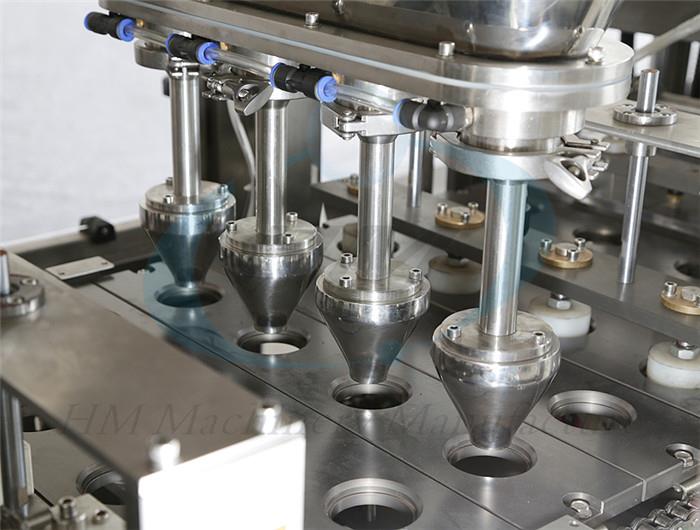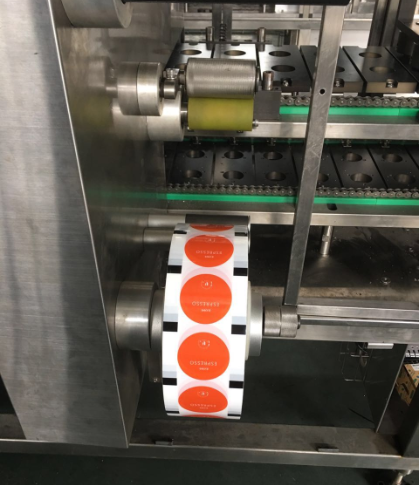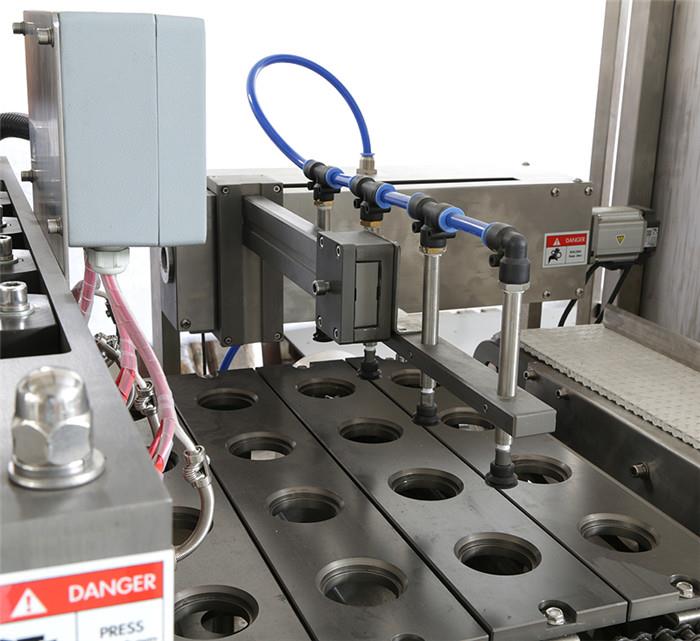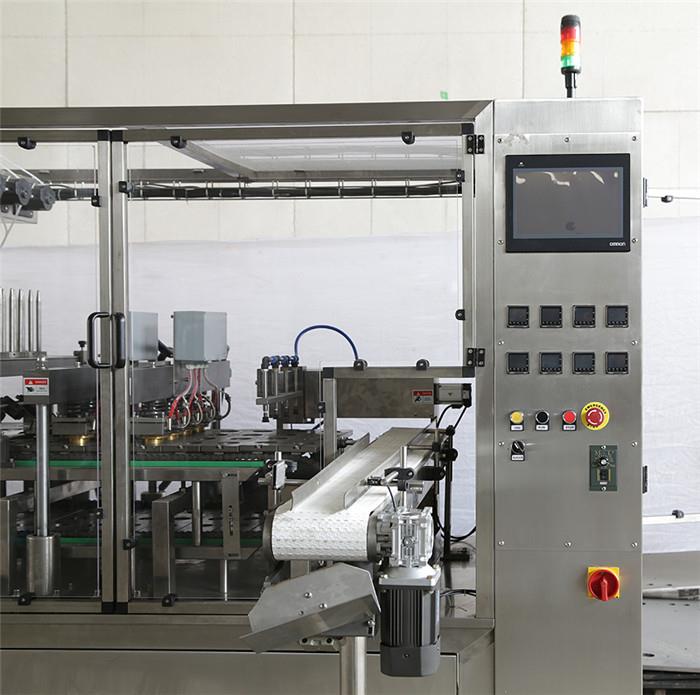 The sealing film is always broken, probably caused by these three reasons
Seal film installation plywood too tight
When installing the sealing film, if the fixing clamp is too tight, it will cause the sealing machine to easily jam in operation. As a result, the tension of the machine increases and it is torn off.
When installing the sealing film, you first need to confirm the presence of foreign matter on the horizontal axis or on both sides of the splint. After the installation is fixed, if the hand can gently turn the sealing film, it means the installation is correct.
Before or after installation
Automatic sealing machine cut off action is through the machine's infrared electronic eye recognition film on the sensor block to complete, if the installation of the sealing film before or after, will lead to the sealing film inaccurate, resulting in the phenomenon of inaccurate sealing pattern.
Generally encountered this situation, you can adjust the position of the electronic eye or seal film length calibration.
Seal film itself problems
If the first two methods have been ruled out, consider whether due to the sealing film is too thin or tough enough caused. Other manufacturers can replace the sealing film or a different batch of sealing film experiment.
Looking forward to your inquiry for this coffee sealing machine coffee pod manufacturing machine