intelligence. Touch screen operation relief worker's burden, which embody simple and
convenient. Servo driver improve the filling accuracy. Filling nitrogen many times
ensure the quality of coffee capsule package. Photoelectric detection will detect what
failure happened. Besides, if production line has no cup and lid, the machine will stop
running. It also has security device. when you open the safety door, machine will stop
automatically.
Main Working Process:
☆ Special Feeding unit for capsules
☆Automatic drop empty upshot to machine
☆Automatic detect Upshot on the machine by sensor.
☆ Servo motor to fill coffee around 5-20g ( adjustable),
* Automatic clean the edge of k-shot ( vacuum clean)
☆Automatic cutting from Roll film and sealing it.
☆ Automatic exit unit.
Technical Parameter:
| | | |
| --- | --- | --- |
| NO. | Model | HSP –serial |
| 1 | capacity | 1800-9600 Cups/hour |
| 2 | Working station | 1-8lanes |
| 3 | Filling range | 0-20grams |
| 4 | Filling accuracy | ± 0.1-0.2grams |
| 5 | Voltage | Three Phase 220V- 240V 60HZ |
| 6 | Air pressure / gas consumption | ≥0.8Mpa/0.1m² |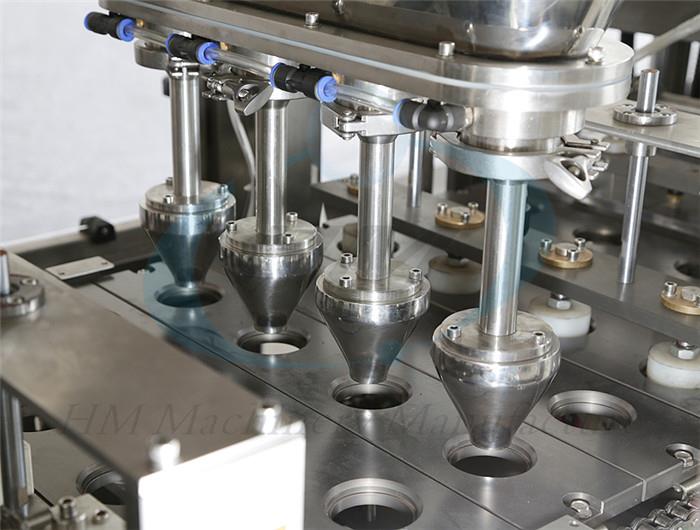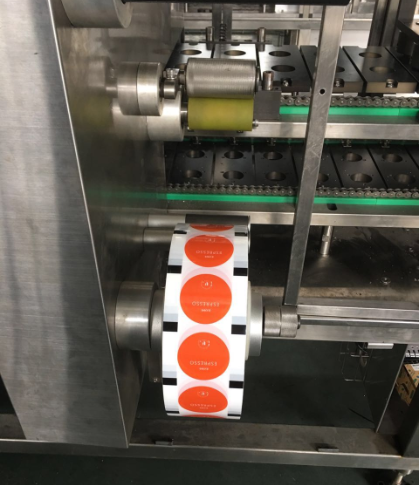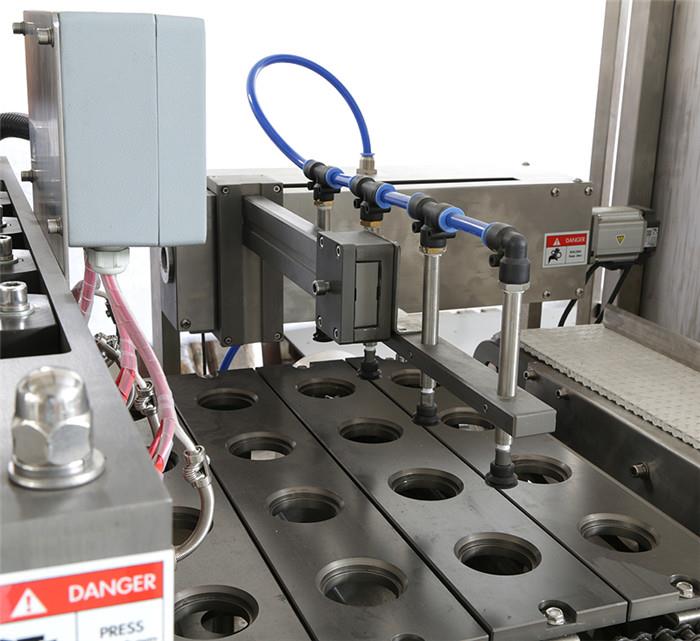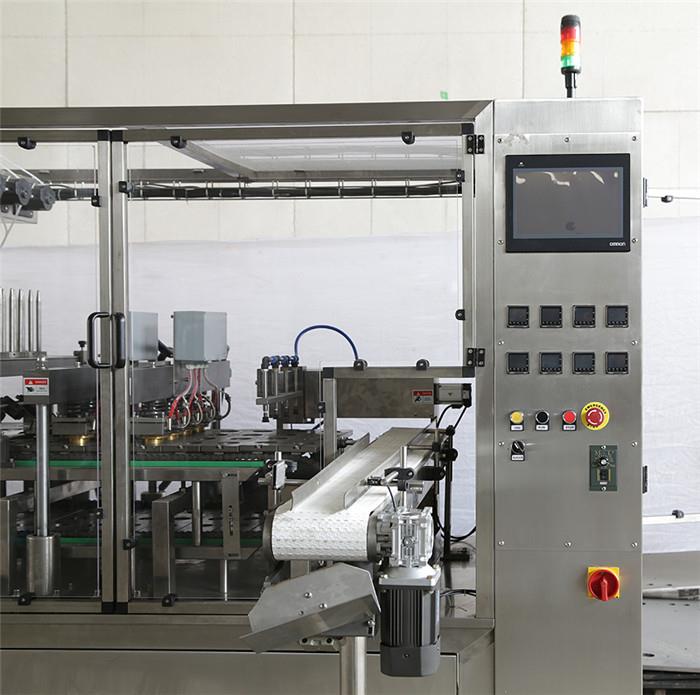 Coffee filling machine development introduction
This machine is a new type of heat sealing, also optional (ultrasonic sealing). Multifunctional automatic packaging equipment. The main feature of the machine is that the inner and outer bags are molded at one time, which avoids direct contact between the hands and the materials and improves the efficiency. The inner bag is a special filter paper for lugs coffee. The big advantage is that the labeling and the outer bag can be photoelectrically positioned. The packaging capacity, the inner bag and the outer bag can be arbitrarily adjusted, and the inner and outer bag sizes can be adjusted according to the different needs of users. In order to achieve the ideal packaging effect, improve the appearance of the product, so that the product value.
The technical level of coffee filling machines has been steadily rising. Although it may sometimes be negatively affected by the development of the market, these storms cannot stop the advancement of sealing machines. The current technology of advanced sealing machines in the market has been realized. . Therefore, efforts to increase the transparency of the sealing machine will benefit the development of the entire industry, create a fair and reasonable competitive environment, and allow consumers to better identify the sealing machine so that the market can develop soundly.
Looking forward to your inquiry for this coffee pod sealer machine coffee pod filling machine.