HSP-4 High Speed Coffee Filling and Sealing Machine
Brief Instruction:
HSP Model K-shot kcup coffee filling machine is use for Upshot capsule is the latest Version Machine, the Upshot filling and sealing machine is design specially for Upshot coffee filling machine. Its material use is better than previous machines; Components use top brand.
HSP model upshot coffee sealing machine reflect more artificial
intelligence. Touch screen operation relief worker's burden, which embody simple and
convenient. Servo driver improve the filling accuracy. Filling nitrogen many times
ensure the quality of coffee capsule package. Photoelectric detection will detect what
failure happened. Besides, if production line has no cup and lid, the machine will stop
running. It also has security device. when you open the safety door, machine will stop
automatically.
Main Working Process:
☆ Special Feeding unit for capsules
☆Automatic drop empty upshot to machine
☆Automatic detect Upshot on the machine by sensor.
☆ Servo motor to fill coffee around 5-20g ( adjustable),
* Automatic clean the edge of k-shot ( vacuum clean)
☆Automatic cutting from Roll film and sealing it.
☆ Automatic exit unit.
Technical Parameter:
| | | |
| --- | --- | --- |
| NO. | Model | HSP –serial |
| 1 | capacity | 1800-9600 Cups/hour |
| 2 | Working station | 1-8lanes |
| 3 | Filling range | 0-20grams |
| 4 | Filling accuracy | ± 0.1-0.2grams |
| 5 | Voltage | Three Phase 220V- 240V 60HZ |
| 6 | Air pressure / gas consumption | ≥0.8Mpa/0.1m² |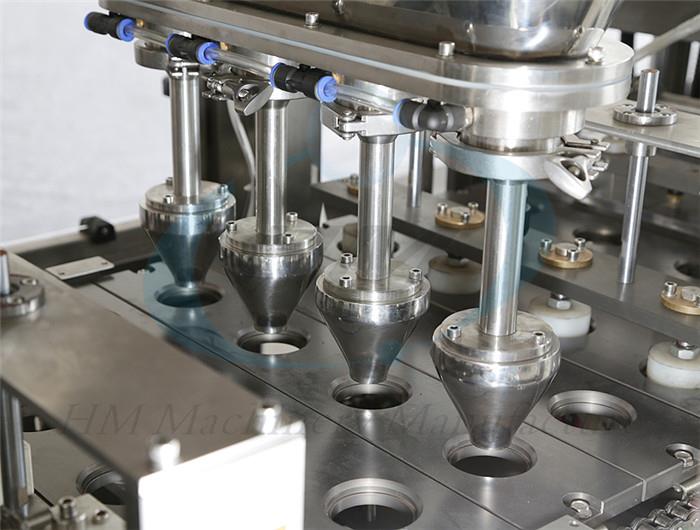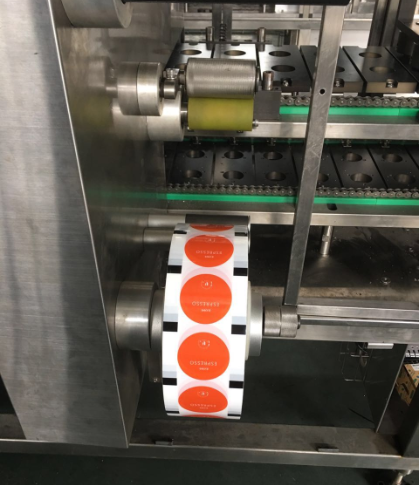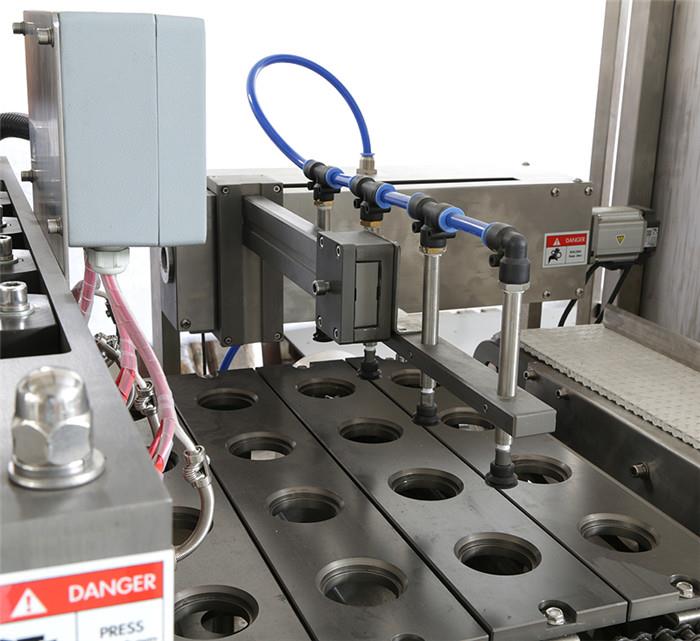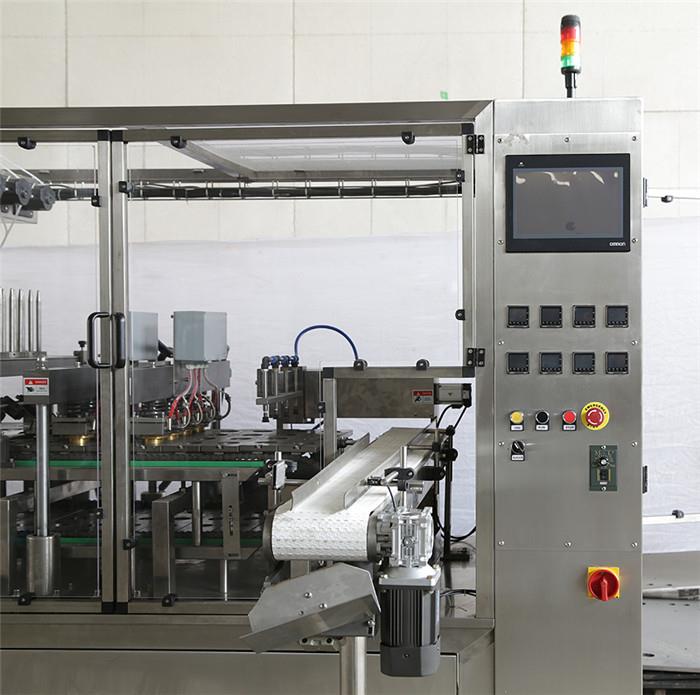 Routine maintenance of coffee pod sealer
Do not do these things when we use the sealer daily, so as not to cause the sealer equipment to be durable and damaged.
The first thing is that when the sealer was operated, it was found that there was dirt stuck on the heat block part. At this time, the operation of the machine was stopped and the dirt was removed. Do not ignore it, so as not to cause unnecessary losses in the melting of the flow channel machinery.
When the sealer seals on something, the second product must not be allowed to idling. When it is not used for a long time, it should be closed to avoid excessive wear of the equipment.
The third is when the sealing machine is working, try to place it as little as possible on the high temperature of the equipment, especially on high temperature cloths to avoid physical injury.
The fourth item is to be cleaned when the sealer is not used for a long time. Lubricate the lubricant on the relevant parts and attach a cover to prevent dust from entering the core of the equipment and causing mechanical damage.
If all of these methods are used to operate the sealing machine, the company can also save a lot of maintenance costs while extending the equipment.
Looking forward to your inquiry for this coffee pod sealer coffee pod filling machine.