HSP Model K-shot kcup coffee filling machine is use for Upshot capsule is the latest Version Machine, the Upshot filling and sealing machine is design specially for Upshot coffee filling machine. Its material use is better than previous machines; Components use top brand.
HSP model upshot coffee sealing machine reflect more artificial
intelligence. Touch screen operation relief worker's burden, which embody simple and
convenient. Servo driver improve the filling accuracy. Filling nitrogen many times
ensure the quality of coffee capsule package. Photoelectric detection will detect what
failure happened. Besides, if production line has no cup and lid, the machine will stop
running. It also has security device. when you open the safety door, machine will stop
automatically.
Main Working Process:
☆ Special Feeding unit for capsules
☆Automatic drop empty upshot to machine
☆Automatic detect Upshot on the machine by sensor.
☆ Servo motor to fill coffee around 5-20g ( adjustable),
* Automatic clean the edge of k-shot ( vacuum clean)
☆Automatic cutting from Roll film and sealing it.
☆ Automatic exit unit.
Technical Parameter:
| | | |
| --- | --- | --- |
| NO. | Model | HSP –serial |
| 1 | capacity | 1800-9600 Cups/hour |
| 2 | Working station | 1-8lanes |
| 3 | Filling range | 0-20grams |
| 4 | Filling accuracy | ± 0.1-0.2grams |
| 5 | Voltage | Three Phase 220V- 240V 60HZ |
| 6 | Air pressure / gas consumption | ≥0.8Mpa/0.1m² |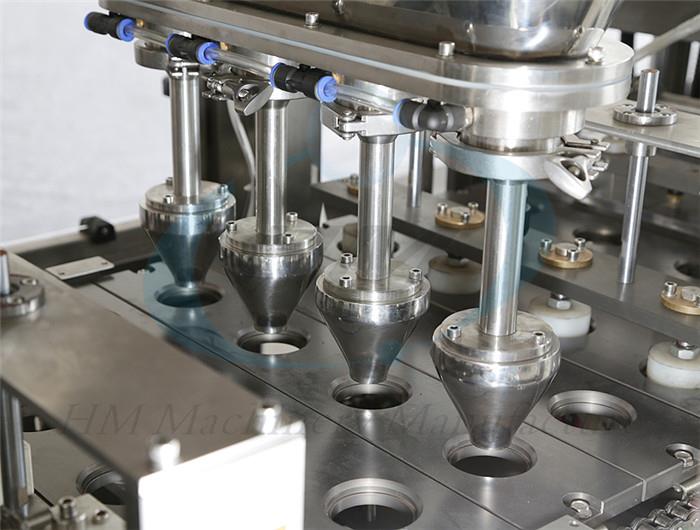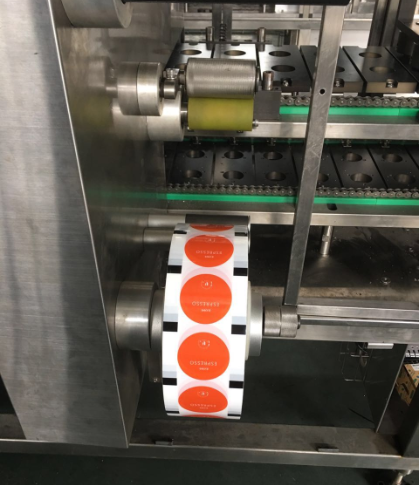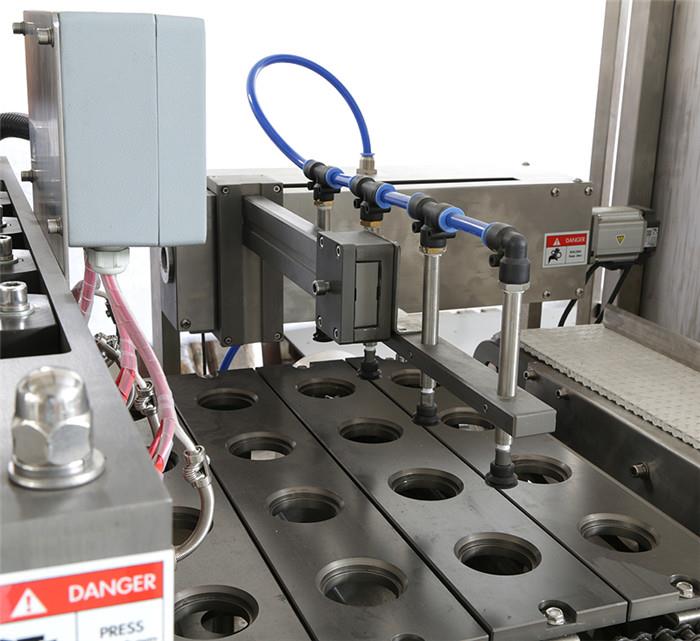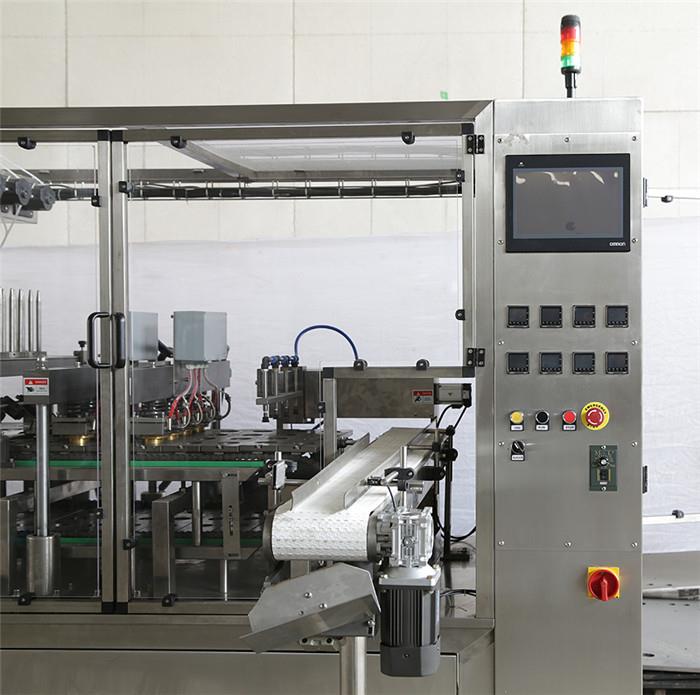 The advantages of coffee sealer
Coffee is a refreshing drink. Many people will always have coffee in their homes. In order to facilitate the storage and use of coffee, it is necessary to consider the packaging of coffee, coffee filling and sealing machine. The coffee filling and sealing machine belongs to the sealing machine. Looking at the entire sealing machine market, it is very difficult to find a packaging machine that is more automatic than a filling and sealing machine. The high degree of automation has increased the packaging speed of coffee filling and sealing machines and is very suitable for mass production. In addition to automating this advantage, sealers such as coffee filling and sealing machines have other advantages.
Filling and sealing machine can not only seal, but a series of work such as filling and wrap, and related processes before and after it are completed by it. Although the sealing machine industry started late, it has now become an important one in the machinery industry. Although there is still a gap in the technology of packaging machinery in China compared with developed countries, we are continuously innovating, optimizing the market, and promoting the development of the domestic filling and sealing machine industry.
Looking forward to your inquiry for this coffee capsule packaging machine coffee pod sealer machine.