k cup with Filter thermo-sealing and Ultrasonic sealing machine / welded machine
Brief Instruction:
HSPT model k cup machine can pack drip coffee capsules placing into the capsules plastic inserts as well as a deep drawn pleated paper filter from roll-stock.
The HM machinery HSPT k cup with filter welding coffee machine is reliable and cost effective option, designed for low/ medium production volumes, The drip coffee capsule filling and sealing machine can also provide automatic Deep drawing pleated filter and Kcup Filter thermo-sealing unit and Ultrasoni sealing machine.
The kcup filter welded coffee machine has high technical solutions as of the well-known work brand. easy cleaning operations are possible thanks to pull out operating system. According to capsules configuration. tailor-made solutions are possible.
Precise and accurate product dosing into the capsule is performed by a set of servo controlled augers,extremely gentle product handling to suit a wide range of products to be filled such as : coffee with different densities, tea and soluble powders) as well as different types of material such as roll-stock and pre-cut lids. Sturdy constructions ensures consistent, high dosing accuracy. Accurate weight is also assured by an on-line weighting system for each filled capsule with data feedback (option function ) to automatically adjust the dosing unit or to reject the capsules outside the specified weight range.
The machine can be also equipped with an aroma doser which dispenses drops of liquid flavors on top of the coffee into the capsules, avoiding the risk of cross-contamination while producing flavored coffee.
Extremely precise dosing unit to assure correct product weight
Easy cleaning and product change, even between coffee and soluble powder.
Possibility to handle different capsule styles with easy size changeover.
Aroma doser to drop liquid flavor into the capsules
Upgradable in speed , even on field.
Possible tailor-made solutions according to capsule configuration
Minimal maintenance requirement
Main Working Process for drip coffee capsule configuration:
☆ Special Loading Lanes for empty k Cups
☆Automatic drop empty kcup to machine
☆Automatic detect whether Kcup well loated on the machine by sensor.
☆Auto Feed the fitler paper roll on the machine
☆Auto Filter cutting/transferring and sealing unit
☆ Automatic detect whether the filter insert into kcup or not, if no filter, machine will not filling coffee and not sealing and then reject the empty kcup to collecting box.
☆ Automatic Nitrogen flush
☆ Servo motor to fill coffee while vibrating, weight around 5-20g ( can be adjust), while filling and Nitrogen flush.
☆ Automatic Nitrogen flush
☆Auto suck Foil Lids.
☆Auto detect whether the foil lids is ready by Sensor ( if no lids, will no sealing)
☆ Auto Seal twice
☆ Automatic mechanical grasp the finished product to conveyor ( connect to the conveyor)
Technical Parameter:
| | | | | |
| --- | --- | --- | --- | --- |
| NO. | Model | HSP-2 | HSP-4 | HSP-6 |
| 1 | Speed | 3500 Cups/hour | 7000 Cups/hour | 10800Cups/hour |
| 2 | Working station | 2lanes | 4lanes | 6lanes |
| 3 | Filling range | 0-20grams | 0-20grams | 0-20grams |
| 4 | Filling accuracy | ±1.5% | ±1.5% | ±1.5% |
| 5 | Voltage | Three Phase 240V 60HZ/7KW, can be custom-made according to customer requirement. | Three Phase 240V 60HZ/7KW, can be custom-made according to customer requirement. | Three Phase 240V 60HZ/7KW, can be custom-made according to customer requirement. |
| 6 | Air pressure / gas consumption | ≥0.8Mpa/0.1m² | ≥0.8Mpa/0.1m² | ≥0.8Mpa/0.1m² |
| 7 | Working Temperature | 5-35°C | 5-35°C | 5-35°C |
| 8 | Relative humidity | ≤85% | ≤85% | ≤85% |
| 9 | Machine size | L 4800mm* W2000mm* H2550mm | L 4800mm* W2700mm* H2550mm | L 5000mm* W2900mm* H2550mm |
Machine Detailed Show:
1. K-cup dropping system :
2. Filter Welding on Kcup System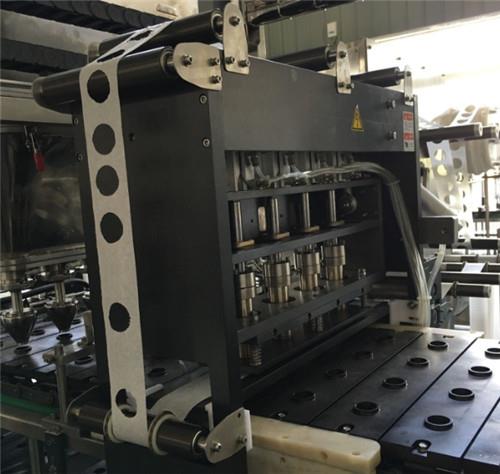 3.Coffee Filling Head:
4.Finishes product: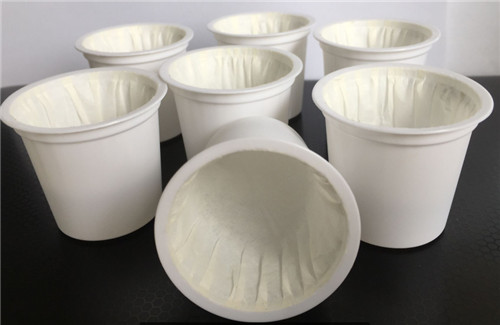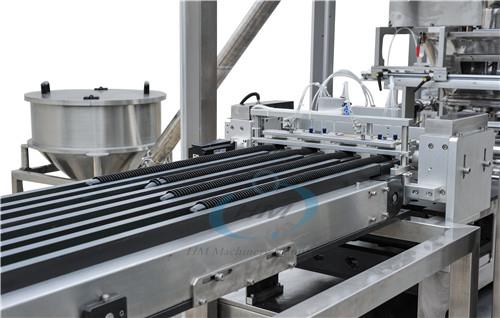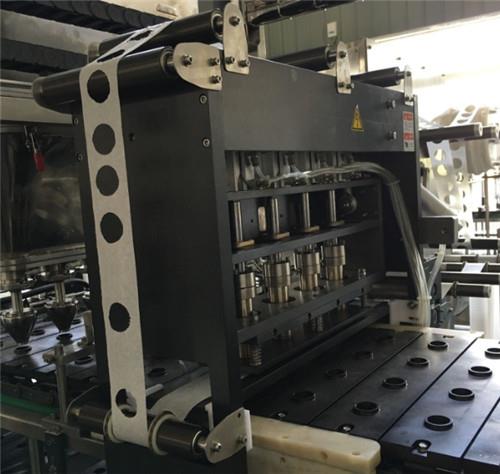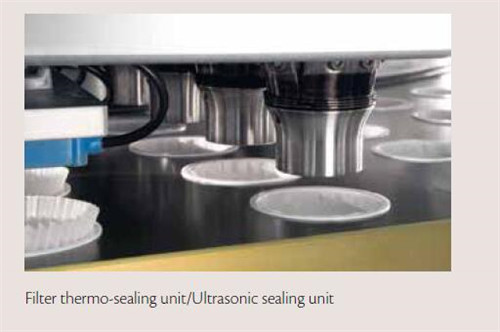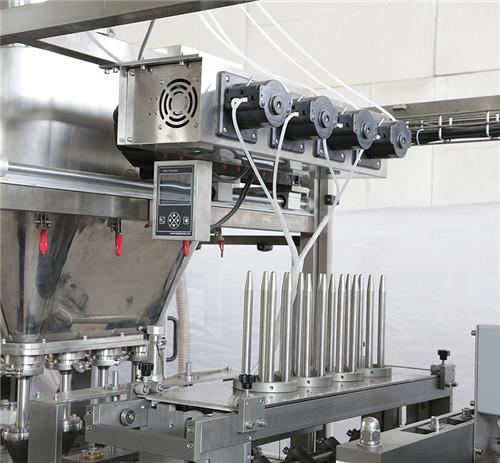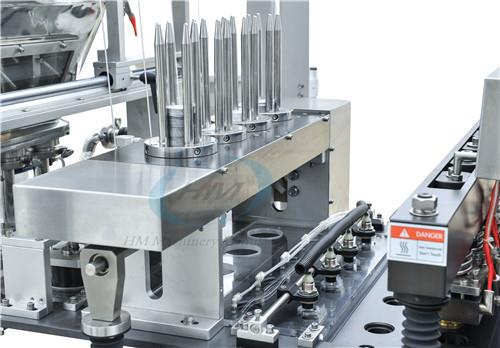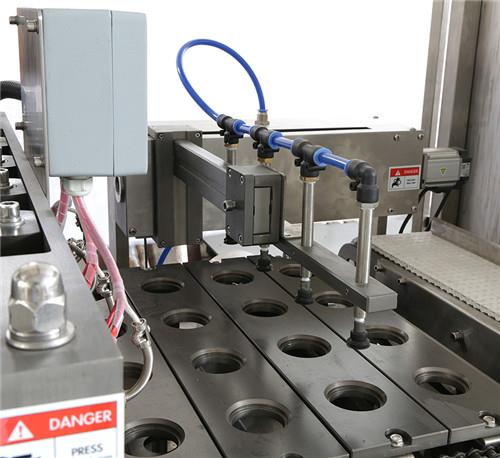 Contact US
Contact Person:Nicole
Tel:008613818903526
E-mail:hm001@hmmanufactory.com
Contact Person:Peter
Tel:+8613761145512
E-mail:hm008@hmanufactory.com
English Web:www.coffeemachinessupplier.com
Spanish Web:www.nespressomachinery.com
French Web:www.dolcegustomachine.com
If you're looking for the china new design kcup with filter thermo-sealing and ultrasoni sealing machine / welded machine, welcome to place an order with our professional manufacturers and suppliers in China. Our products on sale are competitive in price, quality and reliability.
coffee machines with pods